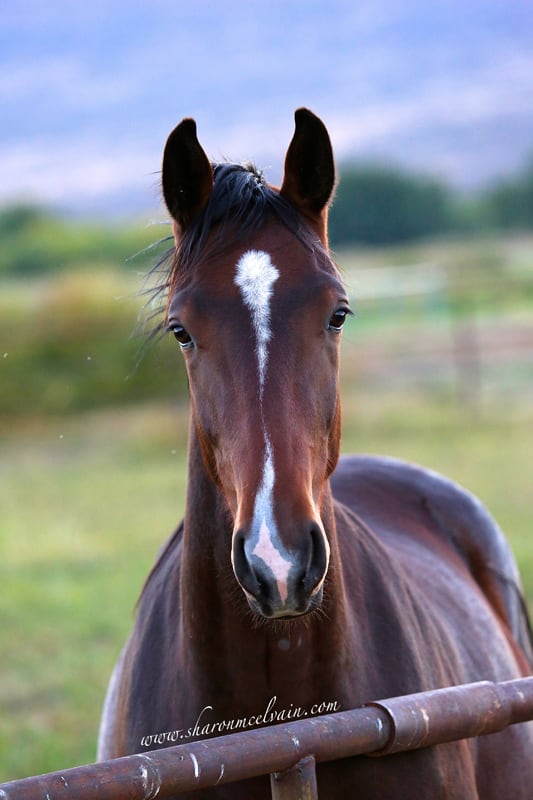 Rancho Corazon and Rancho La Querencia are located in the Rio Grande Valley approximately 50 miles south of Albuquerque. As of January of 2008 the two farms are now one. "La Querencia" means "Favorite Place," and when you see it, you will know why both horses and people love to come here. The two farms constitute approximately 350 acres of irrigated pasture, hayfields, and riding trails throughout the "bosque" or cottonwood forest along the Rio Grande. Facilities include two show barns, four outdoor arenas and a dressage arena, turnouts, a hot walker, and multiple round pens.
Standing several Stallions with top European performance bloodlines and housing one of the industry's best broodmare bands, Rancho Corazon has been a leading breeder of Holsteiner Sport Horses for the past thirty years. Continually bringing in top European bloodlines, Rancho Corazon strives to create the ultimate equine athlete that is capable of reaching the top levels of equestrian sport in an amateur friendly package.
Rancho Corazon specializes in the development of young horses. Our horses are raised in large pastures on a specialized nutrition program that compliments their environment. Consequently, our horses have strong and correct bone development that allows them to be hardy and sound athletes later in life. They are handled by our specialized team from birth and are on a regular program for vaccinations, deworming, and trimming. We take special care in starting the young horse under saddle. Our goal is to produce a relaxed, happy, safe horse that is willing to work throughout its training and show career. The training provided here is based on correct and confirmed dressage basics: forward, relaxed, light, and balanced. As a result, our horses are very easy and pleasant to ride but have the talent and work ethic to succeed.
Rancho Corazon offers boarders the ability to raise, train, and retire their horses in the ideal setting. Due to our climate and unique blend of resources, horses spend the entire year on our carefully irrigated and lush pastures. They receive year-round care from a team of highly trained personnel and are kept on a regular farrier, veterinary and dentist program.
For the serious show jumping competitor, we offer Rancho Corazon at HIPICO, a premiere full-service training facility at the beautiful HIPICO Santa Fe equestrian center. Led by top professional Chenoa McElvain, Rancho Corazon at HIPICO Santa Fe will create and empower top performance horses and riders in the Southwest.
Rancho Corazon spends 30-36 weeks of the year on the show circuit, attending many of the top-rated shows in North America. Please visit our Events Page to find us on the road.
If you are looking for the optimum place to train or breed your horse, please consider Rancho Corazon. To arrange a tour and meet our staff, please contact us: