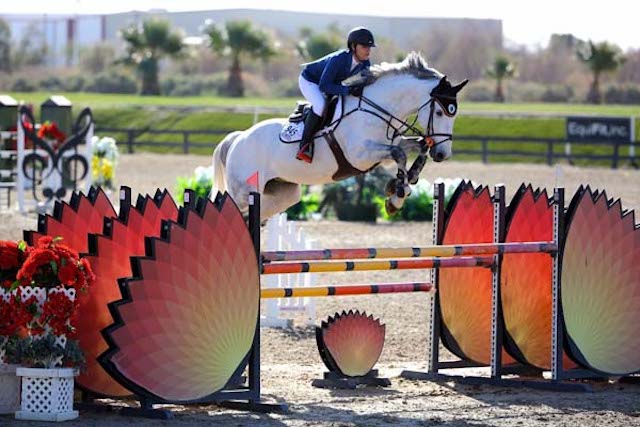 Rancho Corazon RCSF is a premier full-service training facility at RCSF, in Santa Fe, New Mexico. The mission of Rancho Corazon at RCSF is to provide a full-service training facility for the Southwest, create top performance horses and riders, and to support the fulfillment of Rancho Corazon's aspiration to transform sport horse breeding, training, and competition in the United States.
The heart of the horse serves as the cornerstone of our program. Our services and management produces happy, sound, and confident horses creating a basis of success for both horses and riders. The systems of our training program at RCSF are proven methodologies for producing excellence in sport horse and rider preparing for any competition. Grounded in the successful establishment of Rancho Corazon, Lemitar, RCSF will continue to apply our signature generational foundations of breeding, training and competition eloquently shaped by Rancho Corazon's systems and knowledge for the management of top sport horses.
Employing the best of RCSF Santa Fe's facilities and a philosophy of excellence in equine care, RCSF boasts permanent stabling, turnouts, a treadmill, indoor arena and outdoor arenas, alongside paramount nutritional, veterinary and farrier management.
Distinguished rider Chenoa McElvain is offering instruction and training exclusively as Head Trainer at RCSF Santa Fe. McElvain's goal-oriented, inventive style supports riders in pursuing their individual goals through empowerment and instruction. By providing riders with the tools and knowledge required to become a successful competitor as well as establishing the confidence to apply these techniques at any level of the sport our training program will ensure success.
RC's training barn shines at RCSF Santa Fe's magnificent facility. Arenas provide special RCSF brand exceptional footing, with a backdrop of beautiful southwestern skies and mountains. The grounds feature 62 permanent stalls, 600 temporary stalls, tack rooms, wash stalls, elevated viewing areas, dedicated bridal paths and miles of trails. Owners, horses and riders alike will be given the opportunities and tools needed to fulfill their aspirations within the hunter/jumper sport.
For more information about Rancho Corazon please contact ranchocorazon@gmail.com.
RCSF is New Mexico's premier venue for equestrian events. Located in the world-class tourist destination of Santa Fe, RCSF is a star in the southwest horse show circuit, offering amenities from competition arenas equipped with all weather footing to spacious stabling facilities, and miles of trail riding. Please visit us at: RCSF.