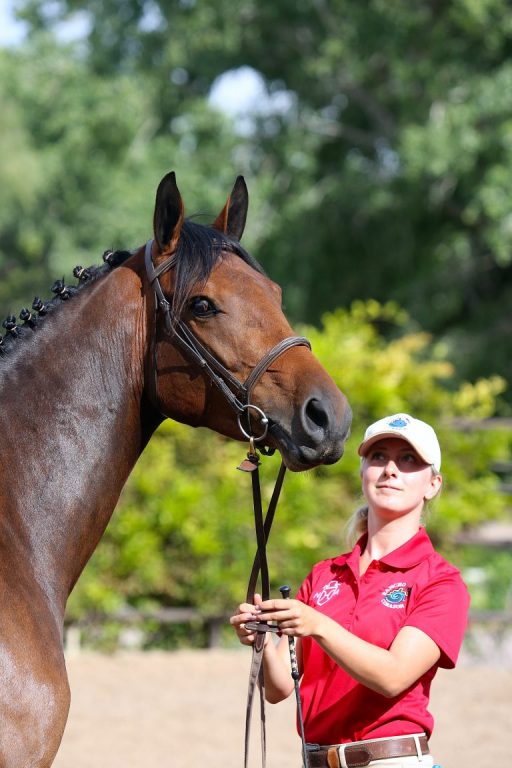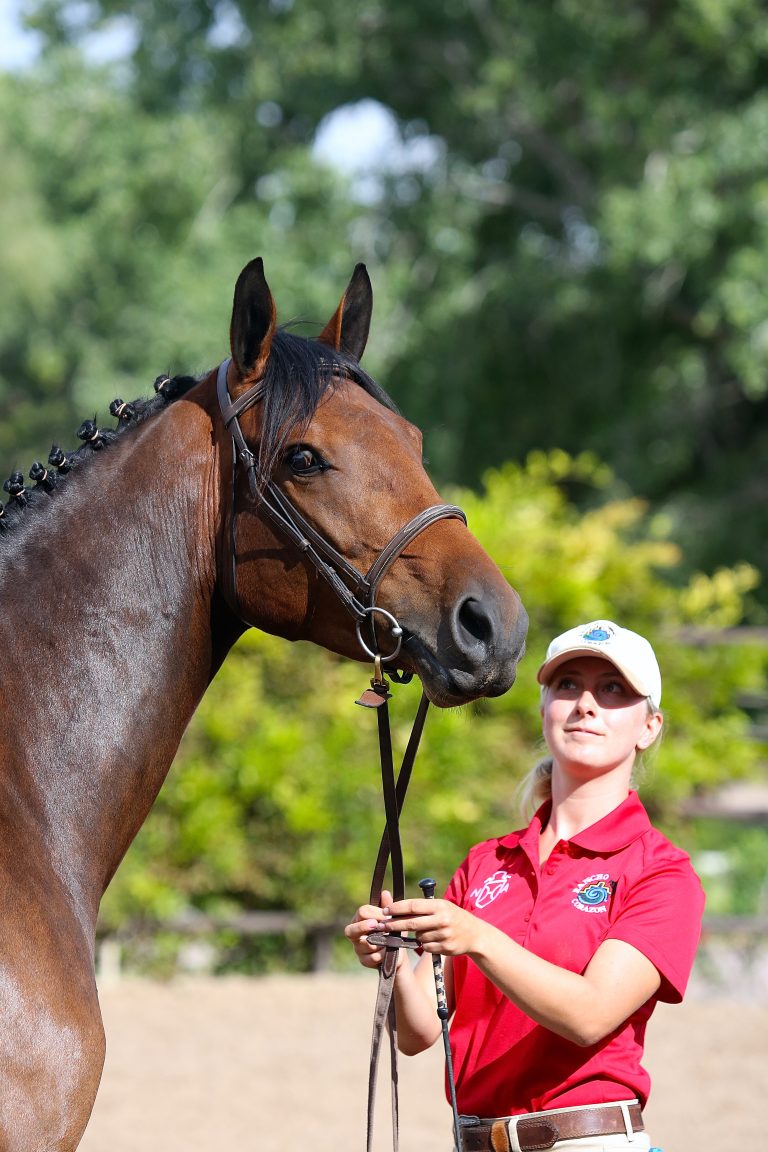 Rancho Corazon is pleased to offer one of the industry's premier internship programs. Internships are provided on a year-round basis and range from a minimum of three months to a full year.
Depending upon the season, their interests, and their background, our interns have the opportunity to experience a wide swath of the equine industry. During the spring, we are heavily involved with breeding, and interns have the chance to observe and assist with foaling out mares, collecting stallions, semen evaluation and artificially inseminating mares. Spring interns also assist with riding and our young horse program.
Summer and fall interns might ride and/or help to prepare our mares and foals for the upcoming AHHA approvals. We also offer intern programs for students interested in learning about the competition side of the industry, providing extensive experience in training, show jumping, top sport horse management and show barn management/business administration.
Summer 2013 intern Madelaine Martinez summed up her tenure by saying "This has been a diverse internship experience that allowed me to gain skills in breaking, training, riding, stable management and reproduction. It has been an absolute pleasure and a wonderful opportunity to work with these talented horsemen and world-class horses."
Several interns have assumed a permanent position with Rancho Corazon, including our Breeding Manager and Young Horse Trainer, Taylor Randall. Other intern alumni include Samantha Snyder, Cailin Caldwell, Madelaine Martinez, and Hailey Davis, all of whom are college graduates holding exciting jobs within the equine industry.
The farm is located in the center of Rio Grande Valley, the heart of New Mexico. Only an hour away from several major cities and national parks, our interns often use their days off to explore the rich history of the American southwest.
Interns are discouraged from bringing a personal horse. Housing and a small stipend are provided. We are happy to work with your college if you are receiving credit for your internship.
Interested individuals should contact the General Ranch Manager at (575) 835-1845, and e-mail a resume and cover letter to taylorr@ranchocorazon.us.