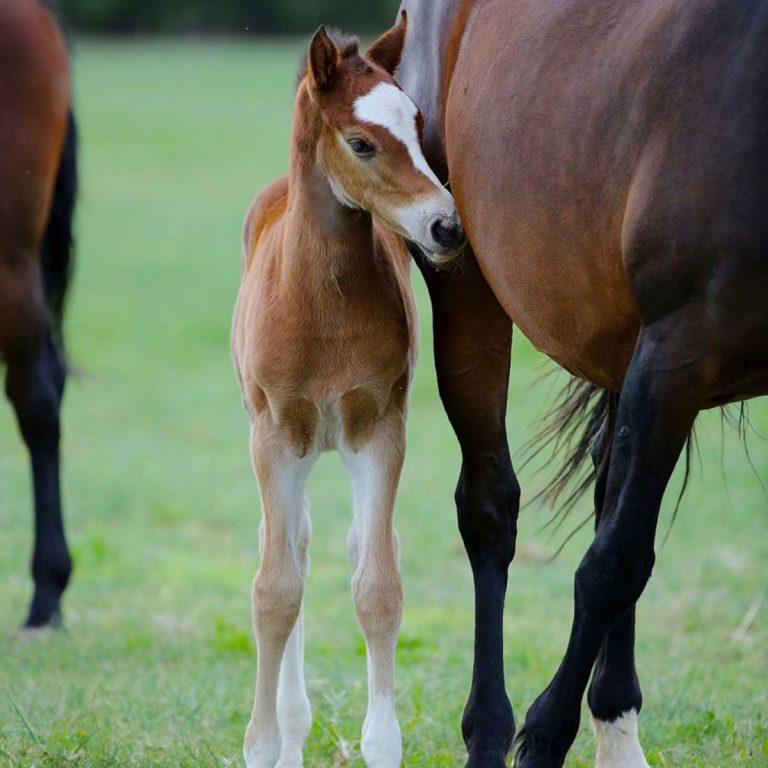 From conception through birth, Rancho Corazon is fully equipped to manage the breeding of your next champion.
Our facility includes a phantom, stocks and a state-of-the-art reproduction / veterinary room. The breeding barn offers six box stalls, four mare-and-foal stalls, two designated stallion stalls, 12 paddocks, and two moveable breeding sheds that are equipped with 24-hour video surveillance and heat lamps.
Our staff is trained and prepared to deal with any emergencies that may arise during insemination, gestation or foaling.
In addition to providing fresh and frozen semen from Rancho Corazon stallions, we currently provide broodmare owners with the unique opportunity to have their mare foal here with us.
For more information on the services and fees associated with our breeding program, please contact our breeding manager at ranchocorazon@gmail.com or by calling (575) 835-1845.