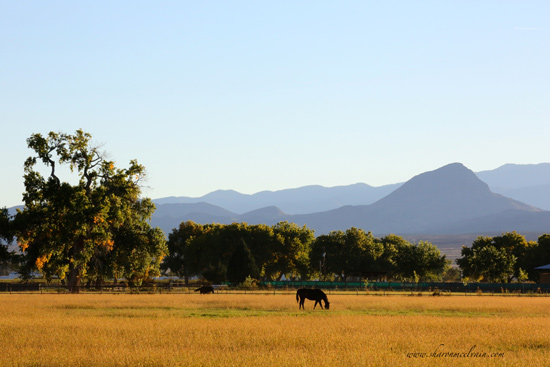 With over 300 acres of fenced pasture land dotted with cottonwood trees, Rancho Corazon is the ideal place to retire a beloved equine.  The horses here live naturally, turned out year-round in herds of similarly retired individuals.
In addition to providing high-quality pasture, we supplement the retirees' diets daily with grain and hay. Regularly checked for ailments or injuries by our staff, the senior horses are trimmed every 6-8 weeks, depending upon the season. They are dewormed regularly and are maintained on a yearly vaccination schedule.
If you have questions or would like to schedule a tour to see our beautiful facilities, please contact our ranch manager at ranchocorazon@gmail.com or by calling us at (575) 835-1845.