Head Trainer/Manager/Professional Competitor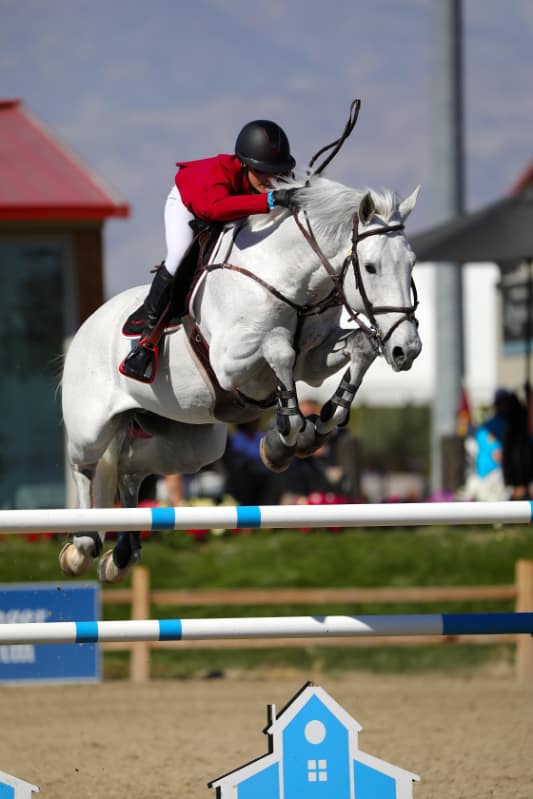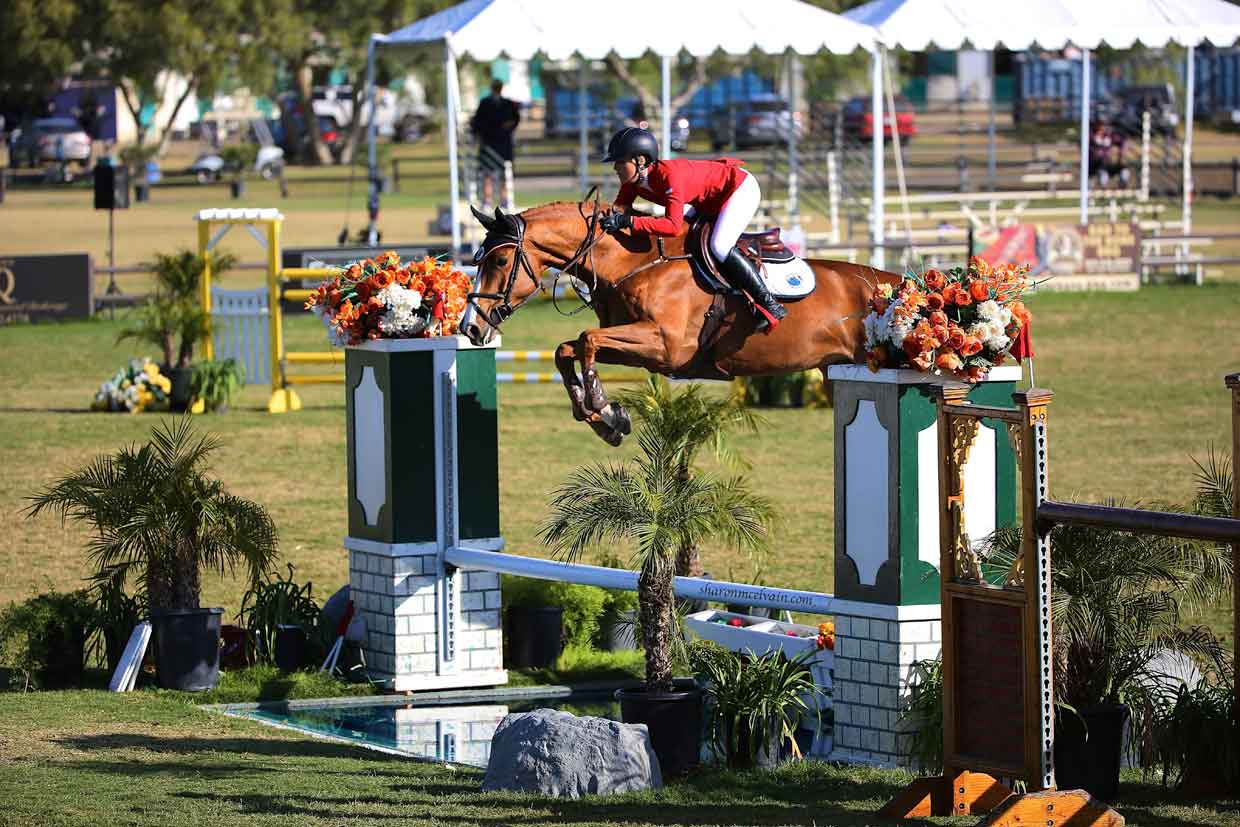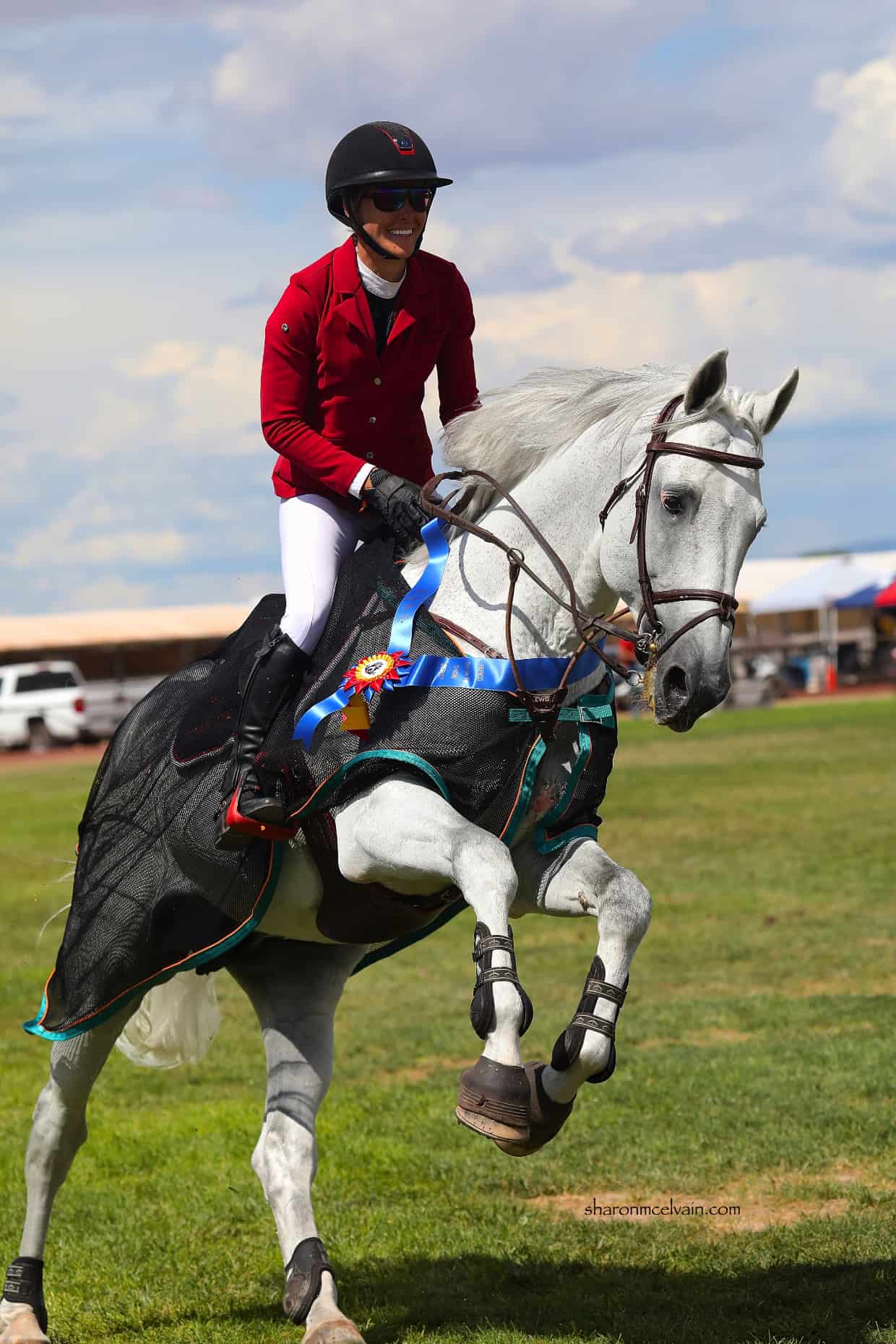 Becoming both a top rider and a well-rounded horsewoman is what matters most to Chenoa McElvain. While continuing her family's esteemed horse breeding tradition and advancing Rancho Corazon's innovations in young horse development, Chenoa is pursuing her personal goal: To ride for the United States Equestrian Team on a global scale. Her ambitions include the World Cup, the World Equestrian Games, the Global Champions Tour, LGCT Tour, Nations Cup Competitions and eventually the Olympics.
Chenoa has been a competitive jumper rider since the age of six, contesting her first Grand Prix at the age of 13. As a teenager, she competed in the NAYJRC (North American Young and Junior Rider Championships) for four consecutive years, placing in the top 14 of North America for three of them. Chenoa also participated in the German Friendship Games in 2007, and in 2009 at home in the U.S., she took part in Levels I and II of the first annual Emerging Athletes Program. After Competing in Germany for the summer of 2009, she returned to Germany in 2013 competing in the young horse divisions throughout Europe, completing her tour with the Young Horse Hanoverian Championships in Verden. One of Chenoa's greatest passions is to train young horses up to the highest levels of Show Jumping; her current mounts Coco Colette, Voila and Wallstreet RC were all purchased as 5-6 year old's and developed by Chenoa and her family up to the 1.50m – 1.60m International competitions such as the CSI2*-CSI5* World Cup Qualifiers on the West Coast, 1.50m U25 Grand Prix in Wellington, Florida and the HITS Coachella 1 Million Dollar Grand Prix.
In 2016, Chenoa opened Rancho Corazon RCSF (a premier full-service training facility in Santa Fe, New Mexico where she currently resides as head trainer and manager of RCSF. The mission of RCSF is to provide a full-service training facility for the Southwest, create top performance horses and riders, and to support the fulfillment of Rancho Corazon's aspiration to transform sport horse breeding, training, and competition in the United States. The heart of the horse serves as the cornerstone of her program. McElvain's goal-oriented, inventive style supports riders in pursuing their individual goals through empowerment and instruction. By providing riders with the tools and knowledge required to become a successful competitor as well as establishing the confidence to apply these techniques at any level of the sport.
Among her trainers and mentors, Chenoa is privileged to include professionals such as Christian Rogge, Frank Selinger, Sharn Wordley, John McConnell, Susie Schroder, Dick Carvin, John Pearce, Jose Alejo, Mark Martens, Jenni Martin McAllister and Steve McAllister. In addition, she has done clinics with industry legends George Morris, Melanie Smith-Taylor, McLain Ward, Mark Martens and Julie Winkel. With a continued desire to learn and improve she recently implemented the RANCHO CORAZON Learning and Practice Clinic Series Sponsored by HIPICO Santa Fe in Santa Fe, NM a program which is aimed to continue the spread of knowledge and skill throughout the horse community by hosting a series of clinics to provide locals as well as herself the opportunity to learn from the world's best horsewomen and men.
Chenoa graduated from the University of Denver in 2014, and was awarded Bachelor's Degrees in both Sociology and Anthropology with an emphasis in Archaeology. She is currently operating as Head Coach at our full service training facility RCSF specializing in Show Jumping and competition, aimed at developing horses and riders to the pinnacle of the sport. She remains involved with the breeding and young horse development here at the Ranch as well.